It seems every year our apartments are getting smaller and smaller. And when you have a bike, you might be tempted to store it outside, risking it getting damaged or stolen. "There's got to be a better way."
Well, fear not, my fixed geared friends because you are about to learn five creative ways to store your fixie in your apartment, so you can keep your ride safe and save more space.
Editor's note: This article was updated on October 10, 2021, to include additional information regarding bike storage.
1. Store your fixie in the closet
Every apartment has a closet. So make use of it. This might seem like a no-brainer way to store your bike in your apartment, and some of you might have tried this with little success, but have you considered removing the rear wheel? It's really easy to remove the front wheel of a fixed gear bike, especially if you have a quick release. So try removing the front wheel and have another go at it.
And If you know you won't be using your bike for some time, why not remove the handlebar too. Then you will really be able to get it in there.
If your closet is just too packed, there's a solution for that. Get yourself some flat storage containers. You can find these containers in just about any size. They are made specifically to slide under your bed. This could be the closet space saver you were looking for. And if there is no space left under your bed, how bout under your sofa? That should free up a ton of closet space while keeping your items out of sight and organized. 
If you are going to store your bike for a very long time, there are a few things you should consider, check out our guide on how to store your bike long-term.
2. Store it outside in the balcony or patio
If you have any outside space, such as a balcony or patio, use it! That's premium storage real estate you can use to store your fixie. Just roll the bike right outside and enjoy your newfound space. 
For security, you should still lock your bike into place, especially on the ground or second-floor patio. If space is limited, you could install a hook in the ceiling of your balcony or patio and hook your bike onto that. 
If you are going this route, do not forget to protect your fixie against the elements. Cover it up with a tarp or any other protective material.
You will also want a bike cover to protect it from the elements. Take a look at our guide on how to choose a bike cover. You might also be interested in our guide on how not to get your fixie stolen.
3. Hook your fixie on the wall
If you are running out of floor space, consider mounting your bike on the wall. Bike wall mounts come in all shapes and sizes. If discretion is a concern, grab some small hooks and install them in the corner where they won't draw too much attention. 
Or display your bike above your couch or fireplace like you would a portrait. If you have a sweet setup, you should relish the idea of displaying your fixie prominently on the wall like the artwork it is. If you can't hide your bike, you might as well have fun with where you display it. 
These hooks are relatively inexpensive and easy to install. Try not to hang your fixie by the wheel as you'd risk accidentally bashing the spokes when storing it. Instead, hang the bike by the frame or handlebars.
There are some stunning wall mounts out there that are super sturdy and can be used as extra storage. These are a bit expensive, but they look amazing. A stylish wall mount can make for a nice conversation piece. Assuming your guests are cyclists. Non Cyclists will probably not even care or notice.
Looking for a great-looking bike wall mount? Consider the options below.
Looking for a DIY solution? Check out this post from roadbiker.com that explains how to properly hand a bike on your wall. Or take a look at this video from Global Mountain Bike Network that breaks down some awesome DIY solutions for wall mounting your ride.
4. Hook your fixie on ceiling
So you're out of floor space and wall space. Well, how about the ceiling. There are a ton of bike ceiling mounts that will allow you to store your fixie on the ceiling, saving you space. 
Considering fixed gear bikes are some of the lightest bikes in the world, storing and retrieving the bike should pose no challenge at all. 
There are some fancy and sophisticated ceiling mounts out there, but they can be expensive. So If money is a factor, you can always mount your fixed gear to the ceiling with small hooks to hold the bike. I definitely recommend using two hooks as one might not be enough to hold the full weight of the bike. You can also use more than one hook to lay the bike flush against the ceiling.
I should mention that if you are going to go this route, please consult a professional. You don't want this to be a DIY weekend project that ends up falling on you a few days later. Please take the precaution and have a professional do the installation.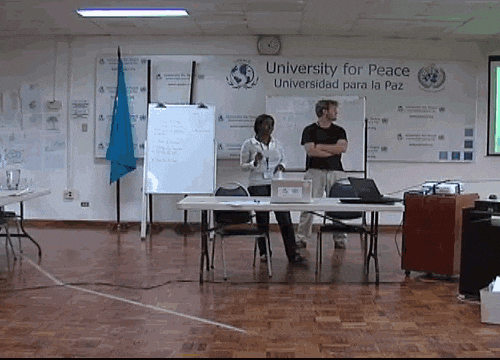 5. Conceal your fixie with a tasteful bike cover
This is by far the easiest solution. If you don't want to worry about leaving your bike outside on a balcony, patio, or stress about mounting hooks to walls, consider just leaving it hidden in plain sight.
There are fun & stylish bike covers available online that allow you to cover the bike with fun colors and prints. This way, you don't have to see your bike, but you don't have to worry about mounting it or giving up more valuable space in your apartment, either.
Bonus: Store your fixie under the stairs
Does your apartment come with stairs? If it does, you are in luck. The space under your stairs makes a great storage area for your bike. This space is called a spandrel, and it is often used as a closet. You can slide your bike right in the spandrel or use hooks to hang it up. 
Conclusion
We hope these tips help you find some ideas on ways to store your fixie in your apartment! Sometimes we just have to get creative with the storage. 
In this article, we covered the simplest ways to store your bike in your apartment. Here are some key takeaways:
Key takeaways
Hide your fixie in the closet.
Store your fixie on a balcony or patio.
Hook your fixie on the wall.
store your fixie on ceiling.
Conceal your fixie with a tasteful bike cover.
So, where do you store your fixie? Let us know in the comments below (we read and reply to every comment). If you found this article helpful, check out our full blog for more tips and tricks on everything fixie. Thanks for reading, and stay fixed.